Welcome to the Fictional Vehicle Brands Wiki
This is a wiki about all the fictional vehicle brands from Vapid to Potomac. It is a full catalog of brands from Video games to Comics with over 500 articles. Come here (Vehicle brands by Country), for a full list of brands. Scroll down for a full list of Completed Sections! Feel free to ask questions and concerns in the comments. You may want to check out it's sister wikis, Fictional Airlines Wiki [1] and Fictional Radio Stations Wiki [2] and Fictional Cities Wikia [3].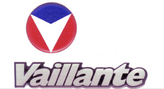 Completed sections
Latest activity
Photos and videos are a great way to add visuals to your wiki. Find videos about your topic by exploring Wikia's Video Library.
Ad blocker interference detected!
Wikia is a free-to-use site that makes money from advertising. We have a modified experience for viewers using ad blockers

Wikia is not accessible if you've made further modifications. Remove the custom ad blocker rule(s) and the page will load as expected.